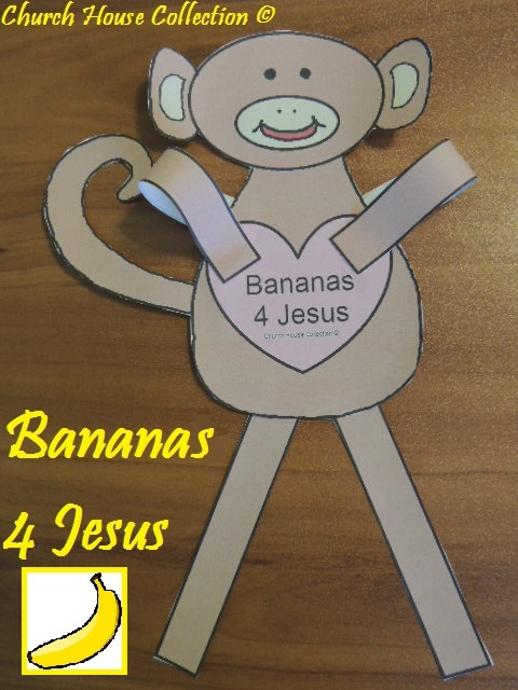 Bananas 4 Jesus Monkey Craft
For Valentine's Day for Sunday School,
Children's Church or even School
I made two different templates that say "Bananas 4 Jesus" and the other one say's "Bananas 4 You".
Have the kids color the page and then cut it out. Assemble and tape the monkey together. Tape the head to the body. Tape the tail to behind is body. And tape the legs and arms on. Make sure you fold the arms over like they are holding the heart and tape down.