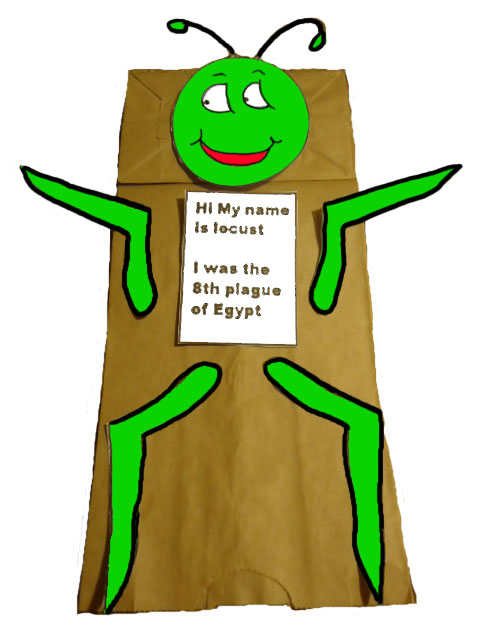 The 10 Plagues of Egypt

Locust Paper Lunch Bag Craft
Exodus 10:13- And Moses stretched forth his rod over the land of Egypt, and the LORD brought an east wind upon the land all that day, and all that night; and when it was morning, the east wind brought the locusts.

Brown Lunch Bag
Grasshopper Template (colored) (black and white)
Tape or Glue
Scissors
Crayons (if you print the black and white one out)
Print template out and have the kids color it. If you print the colored one then you don't have to worry about the crayons. Then have them cut the grasshopper out. Glue or tape his head to top of bag. Add his arms and legs and the square with words to the bag. Teach the kids the lesson over the locust plague. We have a lesson that goes with this.