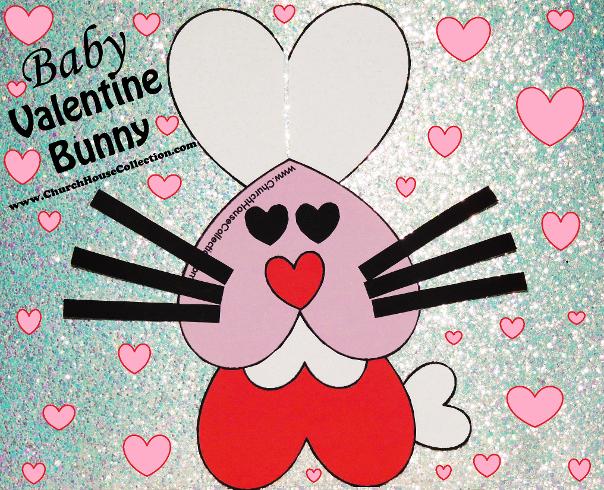 Baby Valentine Bunny Heart Craft
Colored Version- printable version
Black and White- printable version
Here is a bunny rabbit craft that is made out of using heart shapes. Just print out our template and then cut the head, ears, body, tail, mouth, eyes, nose, and whiskers out.
I made two different printable templates. One is black and white and the other is a colored version for those that don't want to color.
Have the kids cut all the pieces out and either tape or glue the heart bunny together. You could let the kids add some glitter to the bunny's ears or whiskers just for fun.
Back to Valentine's Day section