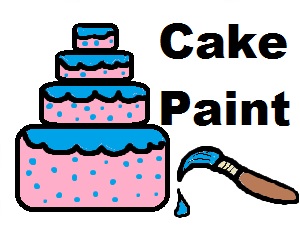 1 Package of Cake Mix
2-3 drops of food coloring
Make the cake with water and oil just don't use any eggs. Add the food coloring and mix it up. Or you can divide the batter up into squeeze bottles and use the food coloring to have different colors.

Then have the kids squeeze their paint on some cardboard or heavy paper. This paint takes about two days to dry. Small children will love using this and eating the paint as they go.