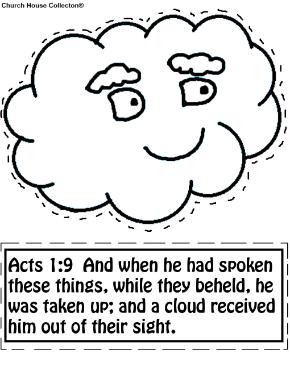 Cloud Cutout Activity Sheet
Acts 1:9 And when he had spoken these things, while they beheld, he was taken up; and a cloud received him out of their sight.
Just print the cloud cutout sheet out. Have the child color the picture first and then cut the cloud and words out. Glue down on construction paper. Punch a hole in the top and run some yarn through it to hang up.

Check Out These: