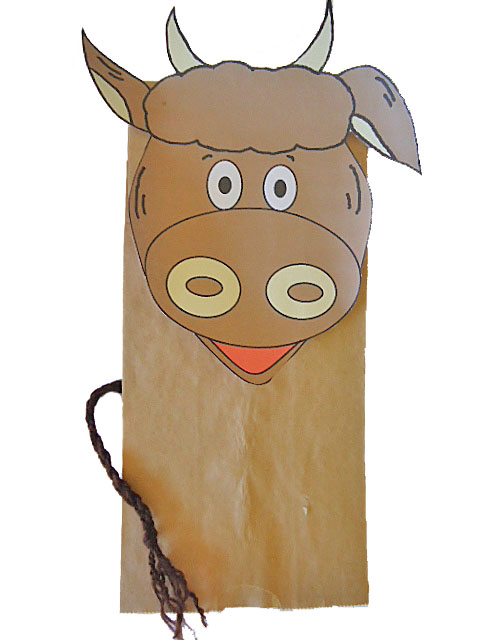 Cow Paper Bag Puppet
Print the cow head template out. Pick if you want a colored one or if you want black and white so the kids can color the head. Then have the kids cut the cow head out and tape or glue it on.

Cut some brown yarn into three strands. Braid the yarn and tape his little tail to the back of the bag. Tie the yarn in a knot at bottom and fray the ends of the yarn out. Try doing this craft to go along with the 10 Plagues of Egypt Livestock Lesson.