Fall Scarecrow

Paper Bag Craft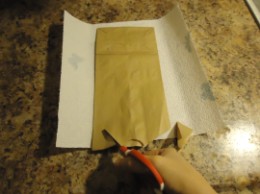 Cut your sides off the right and left side.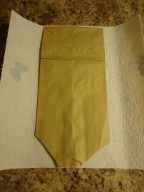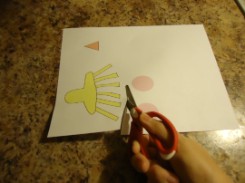 Cut your template out. If you don't want to print the template then just have the kids cut a hat out along with strips of hair, cheeks and a nose.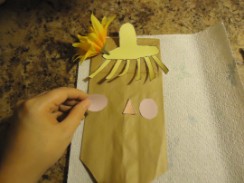 Okay you might want to turn your bag around here cause I taped it on the wrong side. Unless you want to tape it on this side. Its fine either way. I don't think it will hurt anything, but it might look better.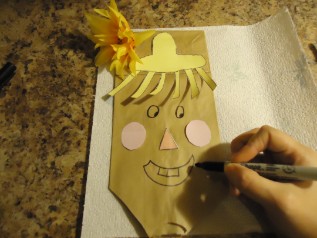 Draw your eyes and mouth on.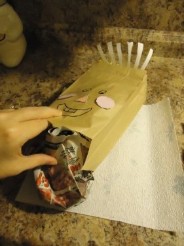 Stuff bag with old newspaper.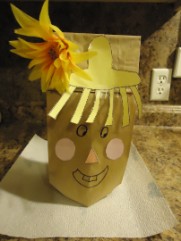 You might take notice that you will need to move the hat up like it is in the picture on the right. . If you print the template out, your hat will look like this. If you choose to just let the kids cut the hat and hair out themselves it will look like the picture to the right.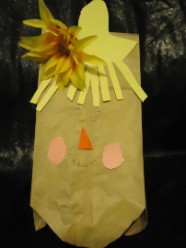 This one was made by a child that just cut the pieces out of construction paper and the strips of hair without the template and just taped it on.