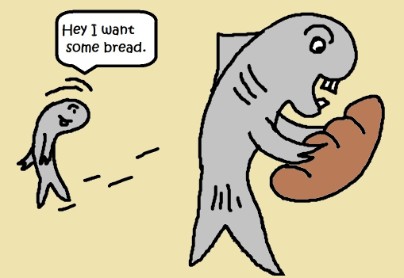 Fish and Loaves Craft
(John Ch. 16:1-14)
3 Pieces of Construction Paper-any color
Fish and Loaves Template- (printable version)
Tape
Print the template out.
Cut the fish and bread out.
Take 1 piece of construction paper and make a bowl out of it.

Pinch each side and tape it.
Tape bread and fish to inside.
Now you have some fish and loaves.

Our Take On It: A child made this without using a template, and just cut these out. So for those that need a little more help the template is there for you to print out and use.