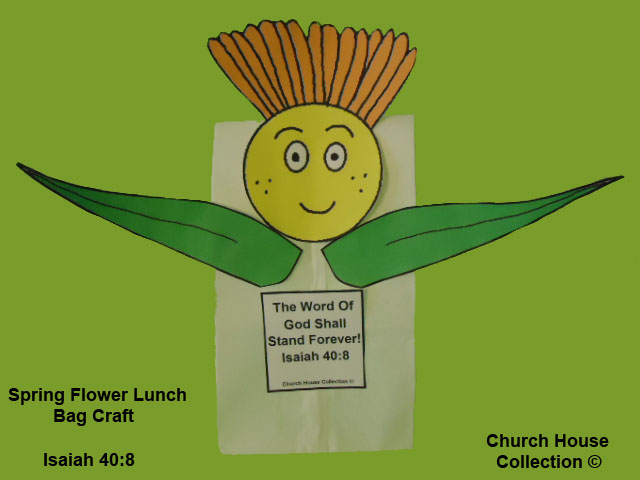 Flower Lunch Bag Craft
Isaiah 40:8 The grass withereth, the flower fadeth: but the word of our God shall stand for ever.

Print the flower template out. Color the picture if you printed the black and white one. Cut out the flower head, arms, and words. The words say, "The Word of God Shall Stand Forever! Isaiah 40:8". Glue or tape down all the pieces on the paper lunch bag.
Check Out These: