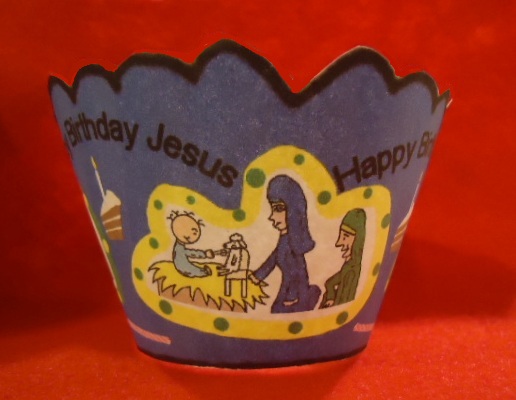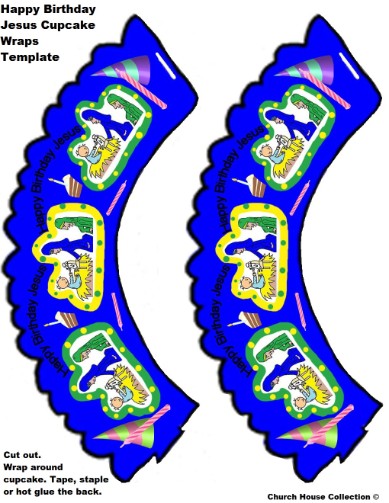 Happy Birthday

Jesus Cupcake Wrappers
Happy Birthday Jesus Cupcake Template- Colored
Bake up some cupcakes for the kids in Sunday school or Children's church. Then just wrap these cute little Happy Birthday Jesus cupcake wrappers around the cupcakes.
All you have to do is just print the template out. I used regular printing paper and it worked fine. You could laminate these or print on card stock if you want. The template comes with two cupcake wrappers. Cut both wraps out. Fold the wrapper template where both ends are touching and tape the inside so it will stay together. Next set your cupcake down inside of this cupcake wrapper.
If you don't want to waste ink then try this instead. Make up your cupcakes for all the kids. Then leave all the other cupcakes without the cupcake wrapper and just do one with the wrap. Put a candle in the cupcake that has the wrapper around it. Have the kids sing Happy Birthday Jesus and let them all blow out the one candle. Give them the other cupcakes. This will help you to save on ink. I realize ink is expensive and I try to keep that in mind when I am making these templates out.

You might also like:
Happy Birthday Jesus Lesson (Comes with matching stuff)

Happy Birthday Jesus Toilet Paper Roll