I am the Bright and Morning Star Template Craft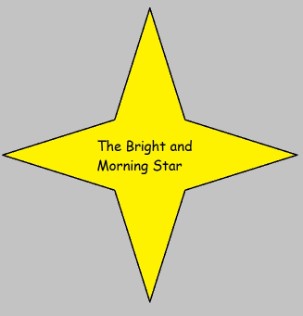 Pick a template out.
Print it out.
Cut it out.
Tape it to any of the suggestions below,
and pass out to your kids at church.

Suggestions:

Tape to Front of Paper or Plastic Cups and fill them up with Drinks.
Tape to Paper or Plastic Cups and fill with popcorn, candy, cheese nips, or anything you can think of.

Make a construction paper Card, and tape to the front and draw Jesus inside card.
Tape to Popsicle Sticks for a Jesus Star Puppet.