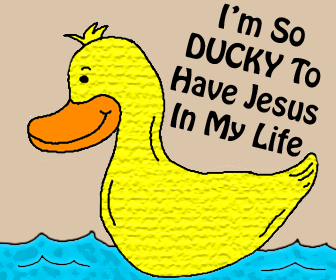 I'm So DUCKY To Have Jesus In My Life Template Cutout Craft For Kids
I made two different duck templates for you to print out and use with your kids. One comes with words on a sign that say's "I'm so DUCKY to have Jesus in my life." You can use these in Sunday school class or children's church with the kids. The other duck template has no words on it so you can use for school or just for fun.
I made a black and white duck template so the kids can color that before they cut it out. I made a colored duck template if they kids don't want to color. Just have them cut the duck body out and then have them cut the wing out and tape it to the duck body. Have them cut both duck feet out and let them tape the legs to the bottom of the duck. You can also use stick glue if the kids don't want to use tape. These is a simple and fun little ducky craft for small kids to cut out.