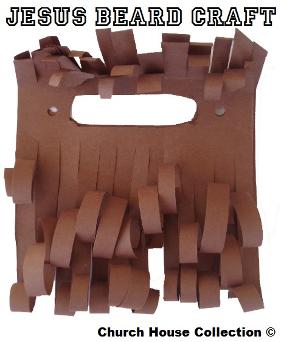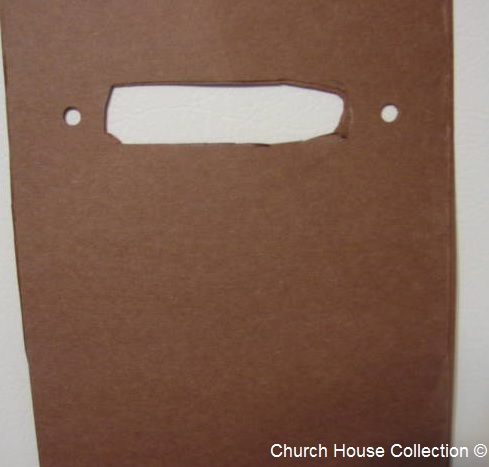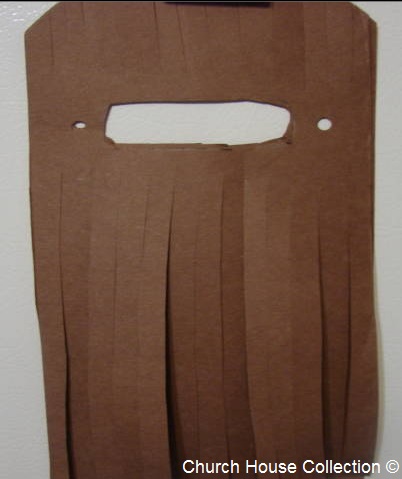 Isaiah 50:6 I gave my back to the smiters, and my cheeks to them that plucked off the hair: I hid not my face from shame and spitting.
Matthew 26:67 Then did they spit in his face, and buffeted him;
and others smote him with the palms of their hands...
Jesus was beaten, spit on, hit in the face, his beard was plucked, and eventually was put to death. This was all done for a reason. It was prophesied that he would come into the world and die for our sins. He made a way for us so we could be forgiven. Let's not forget what Jesus went through for us so we could go free....
Construction paper (brown or black)

Stick glue

Scissors

Hole-punch

String
Fold a sheet of construction paper in half horizontally. (hamburger fold)

Draw a month so it is centered two inches from the short edge and and 1.5 inches from the long edges. (See picture)

Stack the two sheets together and cut through both layers to cut out the mouth.

Glue the two sheets together by running the glue stick just at the edges of the mouth.

At this point you can choose to round off the edges.

Use the hole-punch to make holes on both sides of the mouth. Cut strips from the top and bottom so they come to about one half inch of the mouth.
Using the flat edge of the scissors, curl the strips the way as you would curl ribbon. Do this part carefully so you do not accidentally tear off some of the strips.

(Don't ask me how I know.)

Bend the top curls down to make the mustache.


Tie strings in the holes.

Place the strings over the top of the child's ears and tie in the back.

Back to Jesus Crafts