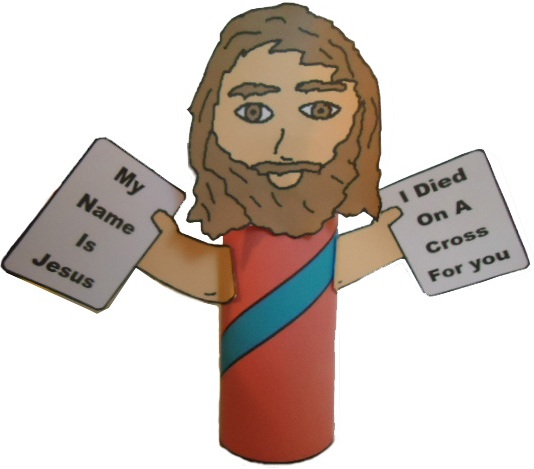 Jesus

Toilet Paper Roll Craft
Jesus Template (colored) (black and white)
Crayons- to color if you picked the black and white one
Scissors
Glue or Tape

Toilet Paper Roll



Pick out which Jesus Template you want. If you print the black and white one then have the kids use markers or crayons to color it. Then cut the pieces out. Wrap the square body around the toilet paper roll and tape or glue in the back. Tape or glue your arms and head on.

Use this Jesus craft with a fun Sunday school lesson that you are teaching on.

We have free Sunday school Lessons, Bible Coloring Pages, Christian Clipart, Bible Recipes, Bible Puzzles and more.

Just hop over to Church House Collection to find something for your class.
Back to all Bible Toilet Paper Rolls