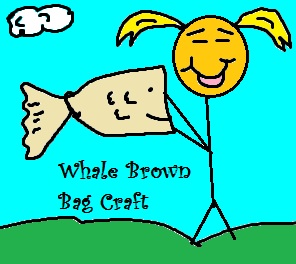 Jonah And The Whale

Brown Paper Bag Craft
Brown Paper Lunch Bags

Rubber Band

Old News Papers (for stuffing)

Crayon or Black Marker

Stuff some old newspapers inside bag.
Tie a rubber band at the end of bag for tail.
Draw the whales face on both sides of bag.
Now you have a Whale.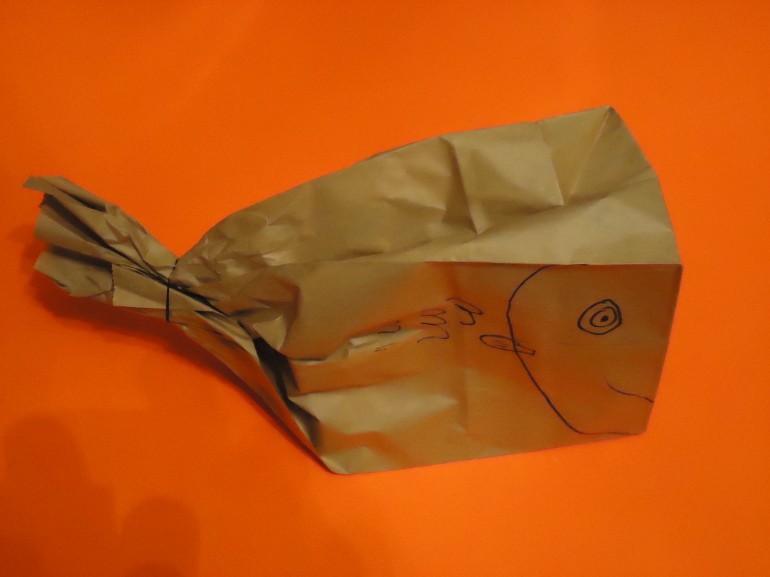 This was done by my child.
She went off by herself ,
and just made this craft, and brought it to me.
She wanted to help mommy out.
So here is her craft she made.