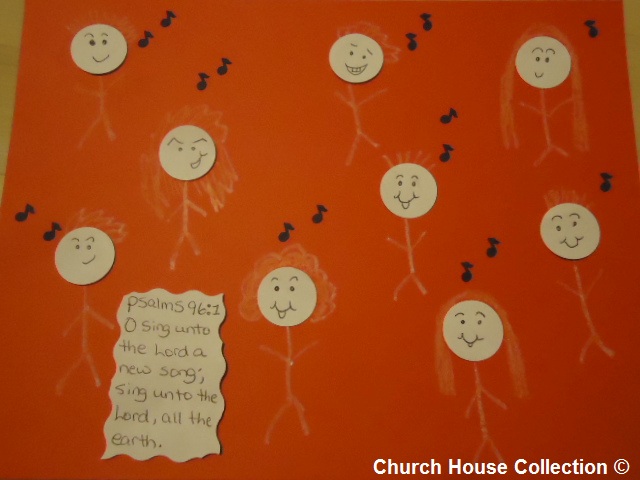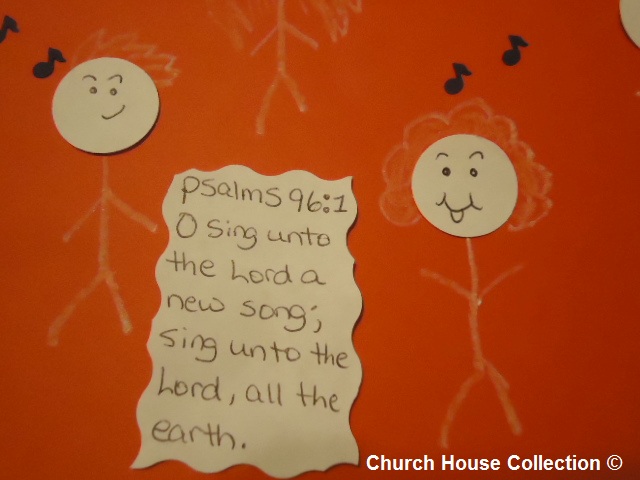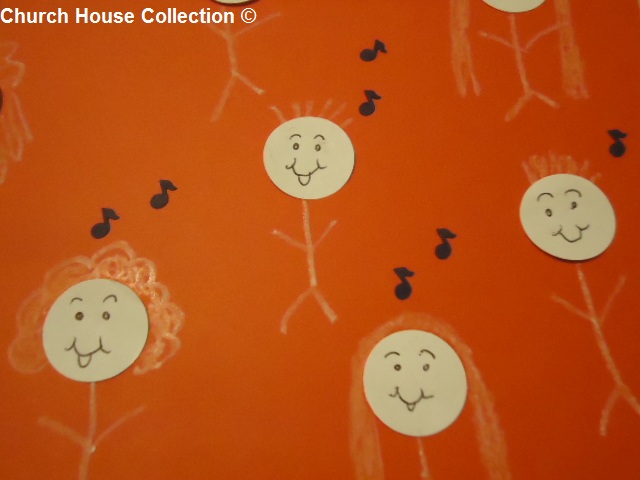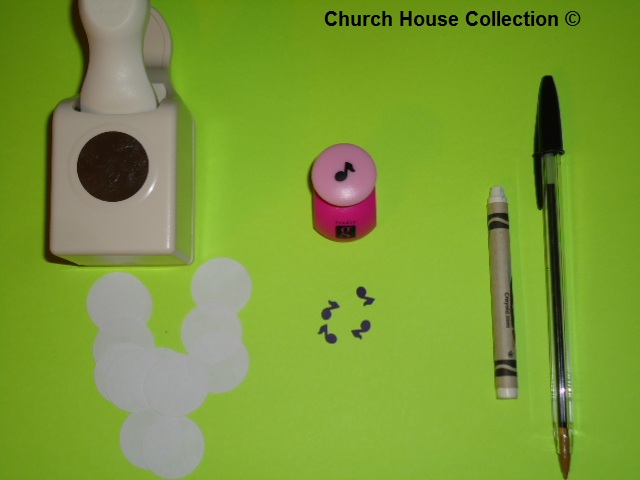 Kids Singing Praise To The Lord Craft
Psalms 96:1 O sing unto the LORD a new song: sing unto the LORD, all the earth.

Supplies:
White Crayon (To draw bodies)
Black Ink Pen or Marker (To draw faces)
White Paper (To make heads)
Black Paper (To make music notes)
Red Construction Paper or Any Other Color (For Background)
Circle Puncher(To cut the heads out)
Music Note Mini Puncher (To make the music notes)
Decorative Cutting Scissors (To cut around your scripture you wrote out)
Tape or Stick Glue
First you will need to cut out 9 circles using your circle paper cutter. We will use these for the kid's heads. Tape or glue that down all over the red construction paper. Take your white crayon and have the child draw stick figure bodies underneath the heads and add some hair. Have them use an ink pen to draw their faces on. Next take take your music note puncher and punch out several music notes from black paper. Glue the music notes around each kid's head on the paper to make it look like they are singing. Take your decorative cutting scissors and cut out a small piece of paper and write the scripture from Psalms 96:1-O Sing Unto The Lord A New Song; sing unto the Lord, all the earth.