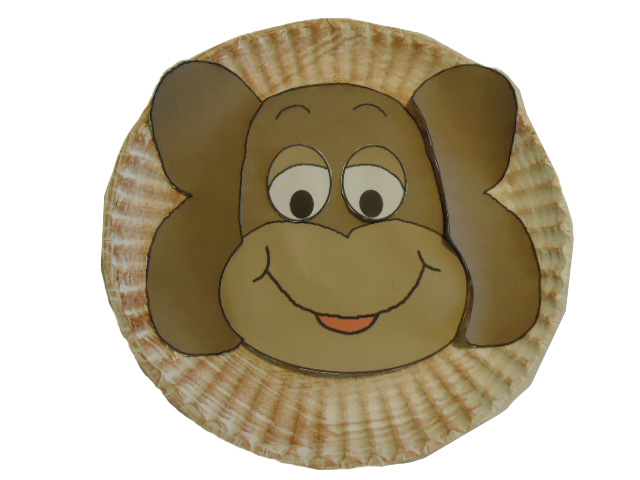 Paper Plate (you can use 2 and just staple another colored brown paper plate to the monkey head paper plate and draw a circle for his belly and color it pink.
Crayons

Glue or Tape
Monkey Template (black and white) (colored)

Pick from one of the monkey templates to print out. Have the kids cut the pieces out and glue or tape down to a paper plate. Really easy and simple for the kids.
Another option:

You could use two paper plates instead of one by coloring another paper plate brown. Do not color the center brown, color it pink for the monkey's belly. Then staple the monkey's body to the monkey head paper plate. You could add a tail by using brown yarn and taping it to the back.