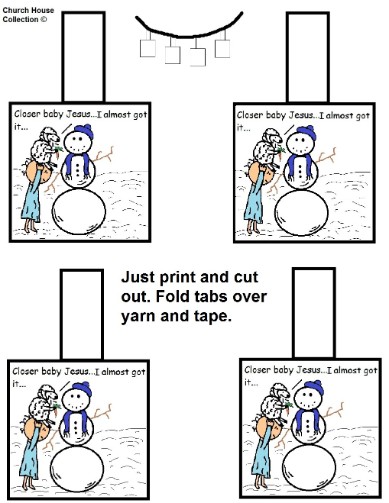 Printable Snowman Necklace

Snowman Necklace Template-Colored
This will be an easy craft for small kids to do. Just print the snowman template out and have the kids cut it out. Snip off some yarn that will be long enough for a necklace. Have the kids fold the taps over the yarn and tape. Tie the necklace in the knot and let the kids put it on. Make sure the string is long enough for them to pull the necklace off their head without having to untie it.

This picture is of Baby Jesus holding up his sheep to the snowman. The little sheep is trying to stuff a carrot in the snowman.
Combine this fun and easy craft with the Snowman "Isaiah 1:18" Lesson we offer.
You might also like:
Christmas Crafts For Sunday School