Snowflake Christmas Trees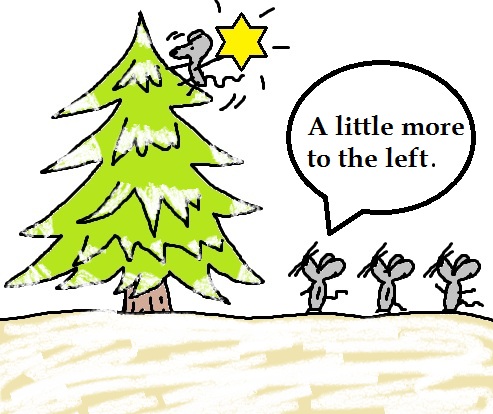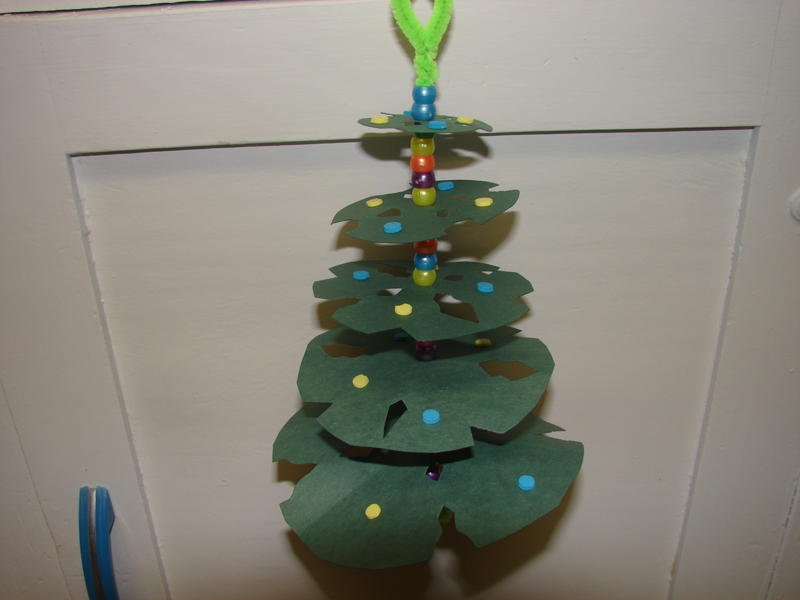 Sturdy paper (e.g. wrapping paper, card stock, construction paper, uncoated paper plates)
Pipe stem cleaners (fuzzies)
Embellishments (e.g. stick on foam shapes, stick on foil stars, sequins, glitter)
Instructions:
Cut five circles of increasing sizes. Fold each circle in half. Fold again so the circle is folded into quarters. Cut notches along the folds to make snowflakes.
Add embellishments to the snowflakes. Bend over the end of a pipe stem cleaner. Sting five pony beads onto the pipe stem cleaner. Push the pipe stem cleaner through the center of the largest snowflake. Add five more pony beads. Continue adding snowflakes and pony beads until all snowflakes are used. Add two pony beads or a star bead to the top. Bend the end of the pipe stem cleaner over to make a hanger.

Significance:
The Christmas tree is usually an evergreen to represent everlasting life through Jesus Christ. The top of the tree points upward toward heaven. The lights on the tree symbolize Christ, who is the light of the world. The tree itself symbolizes the tree by which our sins were overcome, that is, the tree upon which Christ Jesus was crucified.

Galatians 3:13-Christ hath redeemed us from the curse of the law, being made a curse for us: for it is written, Cursed [is] every one that hangeth on a tree. Therefore, the Christmas tree is a magnificent symbol and reminder of our salvation and forgiveness through Jesus Christ!