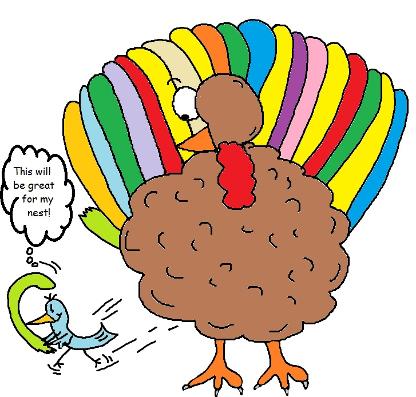 Turkey Card Craft
"1 Thessalonians 5:18-In All Things Give Thanks,

for this is the will of God in Christ Jesus concerning you."

Turkey Template

(printable version)

Construction Paper- Red, Orange, Brown, White
Black Marker
Goggle Eye (optional)
Large Index Card
Doubled Sided Tape or Glue

Print Template out. Cut it out.
Use the template on your colored construction paper, and cut turkey pieces out.

Assemble and tape turkey pieces together. Fold the red square you cut out accordion style, and fold the fold in half like a fan and glue or tape.Tape to index card.Write with black marker on top, "In All things, give thanks." Add a goggle eye if you want, or if not then just cut a small white circle out for his eye and dot it with black marker.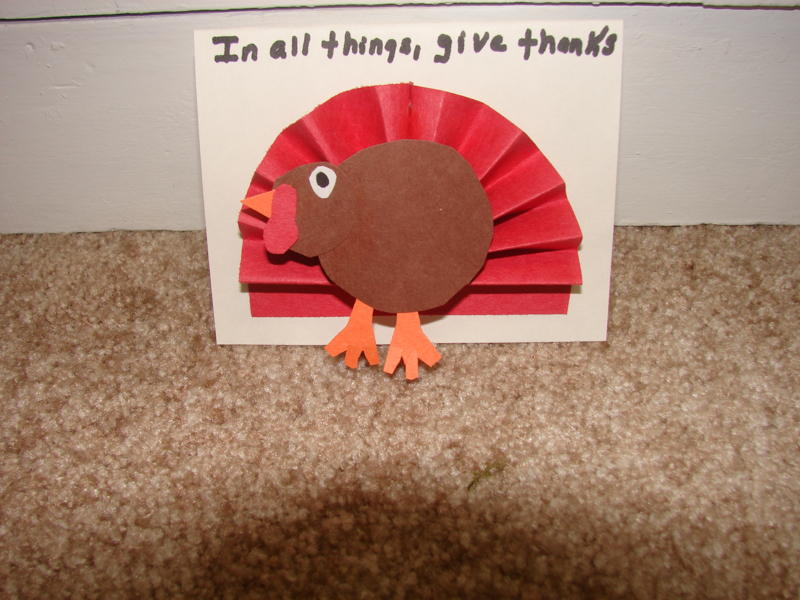 This craft was submitted by a viewer!

Thanks for the craft and picture!