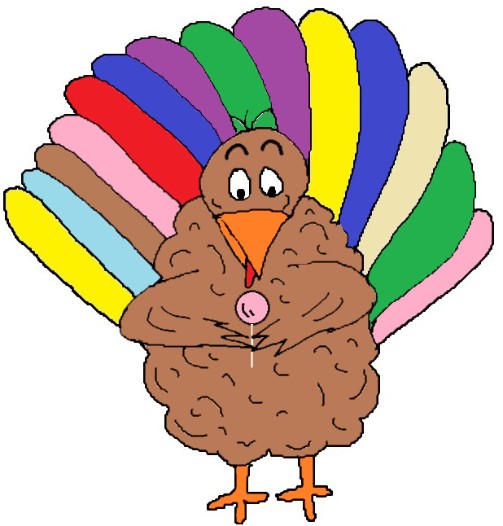 Turkey Sucker Craft
Turkey Head Template (printable version-1) (5 turkeys)

5 Suckers (for feathers)

Brown Lunch Bag
Eye Embellishment (I used one of those plastic stick on earrings)
Red and Orange Marker
Tape

Use a brown lunch bag, and draw your turkey head on.
You can free hand it, but if you can't do that then just print the template out, and trace it on there.
Or you can even use the template it's self instead of using the brown lunch bag if you want.
Tape your 5 suckers together at the bottom.
Color him and stick his eye on. Draw and eyebrow.
Tape your turkey head on.
Now you have a cute Turkey Sucker Craft!