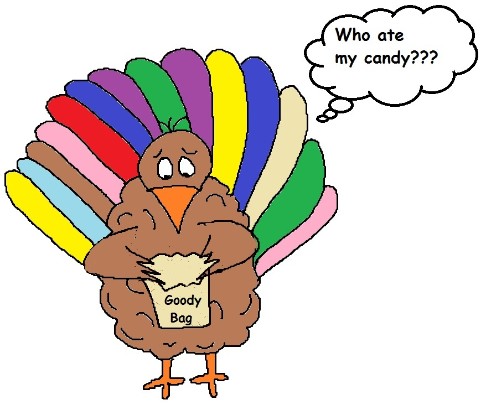 Turkey Goody Bag
After you have made your turkey toilet paper roll, fill your bag with goodies.
Then fold the lunch sack down and paper clip the back of toilet paper to the bag.

You can fill your bag by either making or buying some treats, and put in a ziplock bag.
You can also write something on the front of the bag under the turkey.
Make these for your kids at church. This would make a nice homemade treat bag for them.
They are sure to like them.